Apply for Position of Executive Director

From: Russ Signorino, Executive Director
As many of you know, I've been part of the Gateway EITC Community Coalition since its inception in 2002. In 2009, I became its executive director. I've watched the organization grow, change and serve almost 80,000 clients during the past 15 years. I've enjoyed everyone I've worked with during that time. The board, the steering committee, the site coordinators, Vena, and all of the volunteers have all been great. I have been considering cutting back on work for over a year and would like to retire from the GECC executive director position by early fall, 2017. The board has begun to start looking for a new ED. We have just begun to advertise the opening. The job description is listed on The Rome Group website:
http://www.theromegroup.com/Default.aspx?tabid=105&jobid=6975
If you, or anyone you know, is qualified and interested in applying, please send a resume to the email listed at the end of the job description.
I hope to still be part of GECC after my retirement. I will help the new ED and board with the transition and plan on volunteering in some capacity during the upcoming tax filing season. If you questions, please let me know.
Russ
Russ Signorino,
Executive Director
Gateway EITC Community Coalition
910 N 11th. Street
St. Louis, MO 63101
314-539-4052
http://gatewayeitc.org/
Click
here
to find a Free Tax Preparation Site near
you. You will receive
Free Federal
and
State Tax
Preparation
,
E-filing
and
Direct Deposit
of your
refunds. [Income guideline limit is $54,000]
---

Do you feel comfortable doing your own taxes? ... hate having to buy new tax software every year?

If your income is less than $62,000, just click on MyFreeTaxes.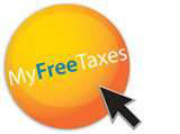 Easy. Free. Tax Filing Online.

Prepare your Federal return and up to 3 state returns, e-file them and get your refunds by
check or by direct deposit.

If you have tax questions or need help with the tax program, call 1-855-698-9435
An IRS certified volunteer will respond as quickly as possible but definitely within 24
hours. [Don't forget to check the Help answers in the tax program before you call.]

---

Gateway, in cooperation with the IRS, is committed to helping prepare
free Federal
and State tax returns for low to moderate income families
in our community
[less than $54,000 annual income]
Won't you join with us as part of our community effort and
have a great
time
helping others?
We need tax preparers and volunteers to greet, handle interviewing and
intake,
assist with outtake,
and technical support.
What's In It For You?
Free Volunteer Training, Free Tax Preparation for you and members
of
your family, networking opportunities, and a great
resume builder.

Click here to learn more about these volunteer opportunities.
---
All gifts made to the Gateway EITC Community Coalition are
tax deductible. Last year for every $1 donated to GECC, $60 was returned
to the local community.

All donations will be used to support our program of providing free
Federal and State tax services to our clients.

During the 2016 tax season we prepared 9,960 Free Tax Returns for our clients .

The estimated total savings for preparer fees alone was $2.5 million.

Because of Gateway's efforts $10.3 million in Federal refunds
entered our community's economy.

If you would like to make a monetary donation, please send check or money order made out to GECC to:

Russ Signorino, Executive Director
Gateway EITC Community Coalition
c/o United Way
910 N. 11th St.
St. Louis, MO 63101

GECC is a 501(C)(3) tax exempt non-profit organization. Donations are eligible for tax deduction based on IRS rules and regulations.

If you would like to donate equipment, services, or have questions about financial donations, please e-mail Russ Signorino at russ_signorino@yahoo.com.

WHAT YOU NEED TO BRING:

 All W-2's and 1099's
 Social Security Cards or Individual Taxpayer Identification Numbers (ITIN) for all
family members
 Valid picture ID for taxpayer and spouse (Driver's License, State ID, Passport)
 If married filing jointly – both spouses must be present to sign
 Copy of 2014 tax return is helpful but not required
 1098 or real estate tax receipt
 Proof of unemployment compensation
 A copy of a "voided" check or bank account and routing numbers for direct deposit
 Proof of child care expenses with EIN or social security number of provider
 Parcel number for property taxes (Illinois homeowners only)
 Form 1095-A (proof of health insurance from Marketplace, if you received this form)

Questions? e-mail info@gatewayeitc.org


---